Half-Life 2: Wars v0.5 now available for download!
0.5 improves just about everything in Half-Life 2: Wars. In addition to new maps, upgraded AI, and basebuilding for both Resistance and Combine, the update features a whole host of upgrades to the game, such as unit sounds, balance and gameplay tweaks, better visuals, and a lot of other small improvements.
It now requires the Orange Box to play.
This release is still singleplayer, but multiplayer has been in development for some time and is our focus for the next major update. You can play as both Combine and Resistance in 0.5. The following screenshots are from the two new maps (hlw_crashed and a remade hlw_sands):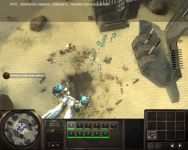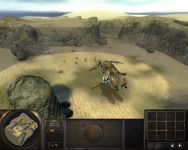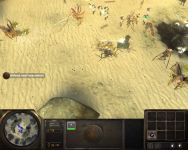 Short Changelog:
* Two new maps
* Changed to Orange box engine
* Added basebuilding
* Improved stability
* Improved units AI
* Added support for navigation mesh
* Improved balance between units
* Improved various visuals
A full changelog is available in the download itself. Enough talking: you want to play it! Pending further mirrors (if you would like to host one let us know) the mod is available for download on Moddb.
Please delete any previous installations and make sure SDK Base - Orange Box and HL2: Episode 2 are installed to avoid problems.
HL2:Wars v0.5 EXE
HL2:Wars v0.5 ZIP